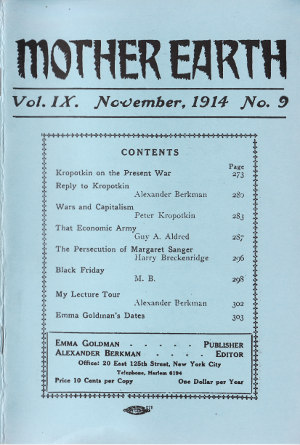 I'm happy to announce that the Fair Use Repository now features four complete articles from the November, 1914 issue of Mother Earth:
These are the first set of articles to be put online from Mother Earth Volume IX, Number 9; more will come soon. I believe that the complete issue should be available online by the end of the week.
Read, cite, and enjoy!